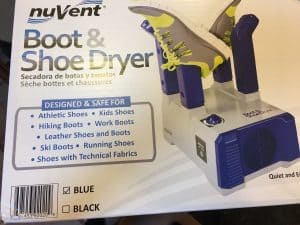 I met the NuVent folks at The Running Show in Orlando in December. They spotted me out and asked me if I would be interested in reviewing their new Boot & Shoe Dryer. At first, I was a little skeptical, but after seeing what happened at Ironman Maryland and some of the other events this past year with all the rain, I was curious. Does it really work?
I went for a six mile run a couple of weeks ago. It was the day after a major snowstorm and although the air felt warm, it had been in the teens and twenties prior to the snow. Hence, the snow stuck! But on this day after the snow storm, all the snow melted and the roads were extremely wet.
I decided to get out and run anyway. I needed to run outside. I just couldn't stomach another day of "dreadmill running."
As I was running, I tried hard to jump over the puddles but there were so many of them, it was very difficult. So, I dodged a few but for the most part by the time I was finished with the run, my shoes and my socks were soaked!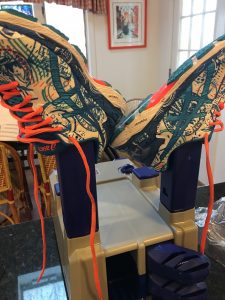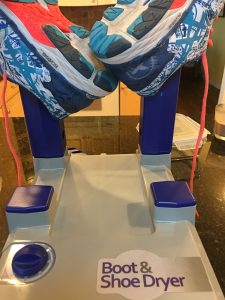 I took out my new NuVent Book & Shoe Dryer. It was so incredibly easy to set up, I didn't even need the instructions. It was that clear. I took two of the racks out and put them into the dryer. Then I placed my sneakers on the dryer and turned it on.
The nice feature about the NuVent Book & Shoe Dryer is that there is a timer that actually goes up to two hours. I put it on for an hour. The dryer blew cool air into my sneakers and dried the thoroughly!
I had used one of these types of dryers for my ski boots and they worked great so I don't know why I was surprised that they worked great with my sneakers.
The best thing about the NuVent is that you can use it for any shoe or boot. It doesn't necessary have to be used for your sneakers but if you run, which I know you do, as much as I do, having this little gadget in the house is helpful, especially this time of year when there is snow and rain and you still need to get out!
Some of the features include:
inhibits bacteria growth
fully dries within two hours
compact and detachable dyer ports
quiet and energy efficient
The price is $66.68 on Amazon.